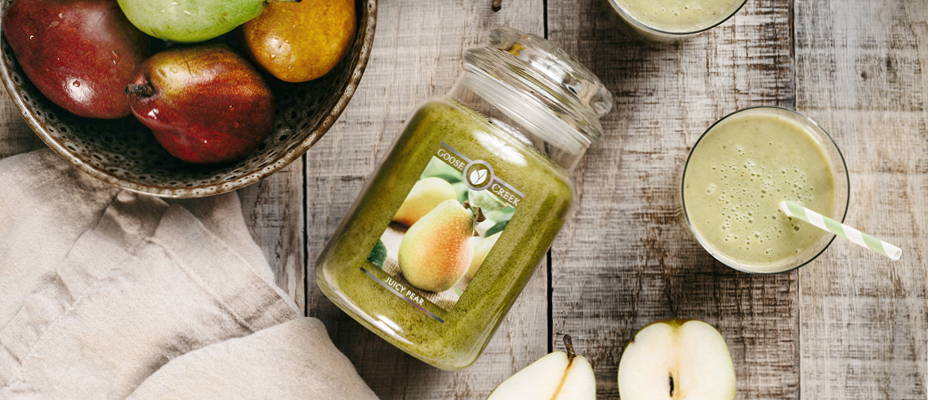 Find answers to some of our most asked questions.
What are your hours of operation?
Goose Creek's hours of operation are Monday through Friday 8:30 am to 5:00 pm eastern standard time.
How can I contact customer service?
There are two ways to contact our customer service. Customer phone number is 800-775-1388 E-mail at support@goosecreekinc.com.
What is your shipping time and what services do you use?
Goose Creek ships within 3 to 5 business days from when the order has been pulled from our website. We use United States Parcel Service (USPS) and FedEx.
Do not use candle toppers or alluma lids.
Goose Creek candles have two wicks for a clean and even burn. Placing a candle topper or alluma lid on top of the candle is a safety hazard. The candle could potentially overheat or shatter. Use only Goose Creek approved accessories with Goose Creek candles.
 Do you do price adjustments?

We are proud to offer great promotions for our customers. Promotions change frequently making it very challenging to do price adjustments. In most cases Goose Creek will not honor a price adjustment. Orders that have already shipped, are over 24 hours old or have a total less than $10 are not eligible for a price adjustment. Only online purchases are considered for adjustment. To speak to a customer service representative about an adjustment to your order you can call 800.775.1388.
What is your return policy?
Failure to follow the following conditions will result in a reduction of your refund:

All items should be unused and in brand new condition. All items should be packed well and returned in the original packaging if possible. You are responsible for the shipping charges to return the product. You may use any shipping carrier of your choosing. We recommend using FedEx or USPS so you can track your return. Your product refund will be issued to the payment method used to make the original purchase. Customized items are not refundable. Please enclose a copy of your order invoice and include which items are being returned for refund. You may request to return a purchase within 30 days of the receipt of the product.
Charitable donations and products that are purchased that include a donation are non-refundable. These funds are allocated directly to the charity at the point of purchase.
Once an order is placed by phone or on our website, it begins to process. Orders may be cancelled within 2 hours of the order being placed.
 How do I return a product?

Ship the product(s) to this address (pack all items carefully to prevent damages): Goose Creek Inc. 1157 Bryant Ridge Road Liberty, KY 42539
 How long does it take for my return to be processed?

Allow at least five (5) business days after we receive your return for your refund or replacements to be processed.
 What is your procedure for broken merchandise?

Unfortunately, there may be instances when your product becomes damaged while it is in transit. To resolve an issue with damaged items, please email us at support@goosecreekinc.com or give us a call at 800-775-1388. We request that you please keep the broken merchandise as well as the box that your order was packed in until our customer service team has gotten back to you to resolve the issue.
 Can I use multiple coupons for one order?

You can use coupons on merchandise that is not already discounted or on sale. You cannot use coupons on merchandise that is on sale or discounted. You may only use one coupon per order.